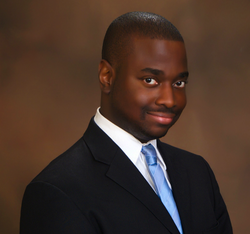 Martin Sterling is a life and health insurance agent and an entrepreneur in his own right, Martin has earned many awards in Life and Health insurance covering and helping more than 3000 families. He successfully signed up and serviced over 1 million dollars in premiums at the largest credit union in New York City. He has also published an Ebook on life insurance entitled Life Insurance Made Easy, which became part of the Top 10 in Kindle E-books on the topic. The book provides a straight-to-the-point, easy guide on understanding life insurance for the average person.



Life Insurance Made Easy is not the only publication written by Martin. In the same year, he published Personal Breakthrough, a book about success and how to overcome the stumbling blocks preventing people from achieving it. In 2008, Martin established Martin Sterling Investments, a company that focuses on Forex trading, digital publishing, and real estate investing.

---
For all his success in insurance and investing, it may surprise some that Martin started out in production and editing—and he succeeded in the industry for more than a decade. As a video editor, producer, and graphic designer in various media outfits such as Big Dog Films, Nickelodeon and MTV to name a few, he edited music videos for celebrities such as P. Diddy, R. Kelly and Jennifer Lopez as well as Daymond John's FUBU.




A one time Communications and Business student of the city university, College of Staten Island, Martin enjoys archery and martial arts during his free time. He is also an avid supporter of World Vision, Children.org and a volunteer at New York Cares, where he spends his mornings reading to underprivileged children. As if his achievements are not enough indication of his passion to excel, his writing and balanced lifestyle can only suggest a life grounded on earning success not just for himself, but more importantly for others.